Complex Safety Alliance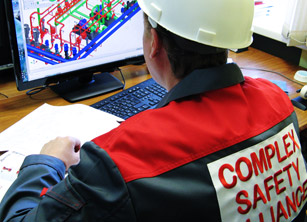 Mechanical, Electrical and Public Health Engineering Contractor
Complex Safety Alliance is one of the most promising and rapidly developing companies in safety, security and fire protection industry. Our broad experience in the sphere of fire alarms, fire sprinkler and security systems is confirmed by certifications.
Complex Safety Alliance specializes in work with fire-prevention and safety systems (public address, fire protection, fire sprinkler, access control, security alarm, CCTV and many other related systems). Our company provides a full range of services for installation and maintenance of such equipment. We also carry out delivery of certified domestic and foreign systems.
Our services include:
Consulting for fire protection systems and security solutions.
System engineering as well as coordination of projects and architectural supervision on site if necessary.
Delivery of certified equipment of domestic and foreign producers (only for installation by our experts).
Installation works, including supervised installation.
Commissioning and start-up, programming.
Delivery of systems in operation assisted by Fire Marshall Officers representatives.
Granting of a guarantee (up to 36 months) as well as post-guarantee maintenance.
Provision of maintenance service and scheduled preventive repair.
Our equipment
Complex Safety Alliance works with one of the most reliable security and fire protection systems as well as industry developments. All equipment installed comply with fire safety standards. We use:
fire detection and security systems,
smoke exhaust and air-supply systems,
emergency voice alarm communication systems,
automatic water-based, dry chemical, aerosol and gas fire extinguishing systems,
fire-fighting water supply systems, leakage sensors,
video and access control, burglar alarm systems.
Benefits of using Complex Safety Alliance
Time saving
Knowledge of the market and strong partnership with suppliers allows us to reduce supply and delivery time. In addition, we are ready to implement customized solutions in a short span of time.
Minimal charges
Thanks to long-term cooperation with the majority of our suppliers we are able to buy equipment and materials at low prices. We deliver equipment without additional margins, only delivery and warehouse charges are added to the order cost.
Discounts
We offer a flexible system of discounts (up to 30 %) for our regular customers. Our company also provides special prices (up to 20 % discount) for large orders.
Reliability
All equipment used passes pre-installation inspection. Majority of new developments is put in operation only after successful laboratory checks. We provide a 3-year guarantee for all installed systems. While equipment is in service:
repair or replacement of all equipment and spare parts is made free-of-charge during the guarantee period;
we provide free-of-charge replacement of guaranteed equipment (except for delivery and warehouse charges) if a system is installed by another company;
equipment is replaced at extra charge in case of guarantee absence (guarantee period expiry).
Our clients
Since the foundation of the company Complex Safety Alliance we has been working not only with Russian but also with foreign companies. Among our clients are Ford Motor Company, Crown Relocations, Conoco Philips, Intel, Bloomberg, Axalto, Frito Lay, Johnson&Johnson, Eurovision, GlaxoSmithKline, Schlumberger, Cargill. Such companies as Glaverbel, NEC, Volkswagen, Barclays, Canon, Panasonic chose us as a partner.
Complex Safety Alliance closely cooperates with real estate companies in Moscow and the Moscow region. Among our regular partners are Sawatzky Property Management, Facility Services Rus, CBRE, Jones Lang LaSalle, Bilfinger HSG Facility Management, Cushman&Wakefield. We provide them with services for maintenance and technical operation of fire protection systems for buildings and structures for various purposes.
Among our suppliers and partners are also such companies as Siemens, Honeywell, ArmoGroup, Nelt, Integrator, ESO, Luis+, Gulfstream, Kaba, Came Russia, Steel Pro, Schelda, Istyn Metal, Santekhkomplekt, MPO "Elektromontazh" and many others.
Our objects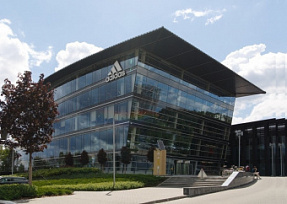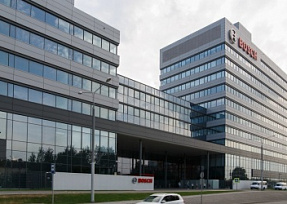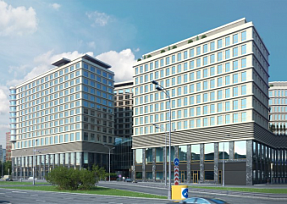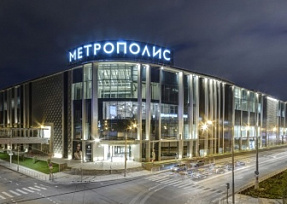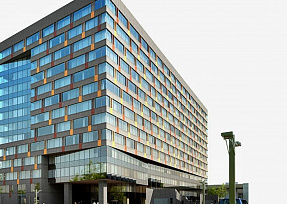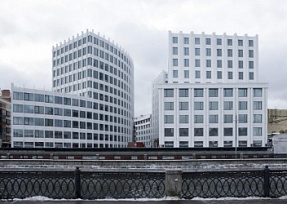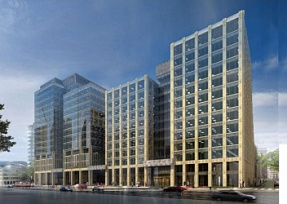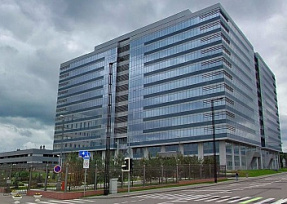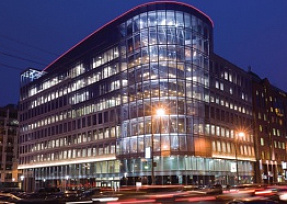 Our capabilities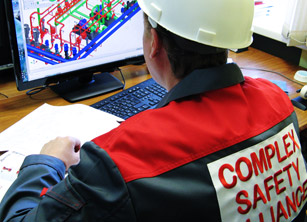 Our employees
Complex Safety Alliance employs experienced specialists. There are certified engineers and programmers who work with equipment of such companies as SIMPLEX, ESSER, ESMI, JEDIA, SIEMENS, LENEL, GST, BOLID and many others. Our engineers are constantly upgrading their skills.
Our employees took part in works on fire protection and security systems at the following sites: Svyazinvest, Rostelecom, Impexbank, Raiffeisenbank, Bank Rossiysky Kredit, OTKRITIE Bank, OTP Bank, Rolf Group, Moscow State Industrial University, Service center and sales office for Mercedes-Benz "MB-Belyaevo", Natalia Nesterova University, MPO "Elektromontazh" and many others.
Technical developments
Production department of Complex Safety Alliance has developed a sensor for water leaks control – "h2o-Kontakt" ("H2O-Kontakt") – which is an analogue of Waterguard 1000 H2O (Flair Security) sensor. The sensor is produced in two versions: the first one is a standard leak sensor, which uses principle of a threshold smoke detector, the second version is a water leakage sensor with a "dry" contact.
Certificates
Our company has all necessary licenses and approvals, which confirm high quality of the works performed. The license of the Ministry of Emergency Situations of the Russian Federation and self-regulated organization certificate for all types of work are executed in accordance with the current legislation.
The company's quality management system is certified according to ISO 9001:2008. All spheres of activity and responsibility of our company are insured. Total insurance coverage is more than 2 million US dollars.
Quality assurance of work performed
All our projects are carried out on a high technological level employing modern technologies. The use of high-quality domestic and imported equipment allows us to guarantee trouble-free operation of systems installed. The equipment we develop fully complies with Russian standards. All our customers receive a guarantee for installed systems for a period of up to 3 years.
Complex Safety Alliance takes part in different tenders. We are interested in cooperation with general contractors and are ready to perform any amount of work. We are always ready to use additional resources and labour to provide global solutions in the field of the security systems installation.
Maintenance
In order to ensure effective operation of the systems installed we offer maintenance and repair services. We conduct regular maintenance checks and eliminate the typical malfunctions in accordance with certain service documentation and maintenance schedule.
Sites with a large number of people are checked at least once a month, the service of smaller sites is conducted once a quarter. During the inspection, maintenance is performed to eliminate any malfunctions. Specialists of our technical service department also respond promptly to emergency calls.
We will be glad if this information is useful for you and we hope for mutually beneficial cooperation.
Contacts